BoXeR Shows Us What It's Made Of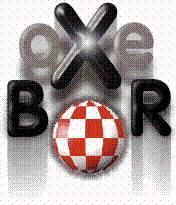 The specifications of the new BoXeR motherboard from Index Information have been announced. Based on the Amiga O.S. and chipset, the BoXeR is 100 per cent Amiga compatible and will allow systems within the price range of existing A1200s and A4000s to be built. The Baby AT motherboard will fit in any standard PC desktop or tower case, and carries 2MB of Chip RAM, 4 72-pin SIMM sockets and a real-time clock. Also on the board are headers for printer, RGB video, AV, serial, audio, joystick and mouse. The specifications of Index's board, which will be distributed by Blittersoft, are looking very impressive.

Here's a quick run-down:
Supports Motorola 68040 or 68060 at 25-75Mhz
4x 72-pin SIMM sockets allow up to 2Gb Fast RAM
2MB, 32-bit wide Flash ROM providing Kickstart ROMs and resident modules, as well as allowing software and hardware updates.
CD-ROM audio input connector and mixer
Standard keyboard DIN connector allowing the use of PC or Amiga keyboards, with auto-detection.
High-speed Chip memory read/ write technology boosting memory access by up to 30 percent.
Connector for processor upgrades, such as a PowerPC card - little more than a PPC chip on a card.
16-bit ISA slots supporting low-cost peripherals, for example modems, ethernet and sound cards.
CD-ROM filesystem in ROM, allowing booting straight from CDs.
The BoXeR will be sold in three ways:
As the heart of new Black Box Amiga systems from Blittersoft
As a standalone motherboard
Through OEMs (Originating Equipment Manufacturers)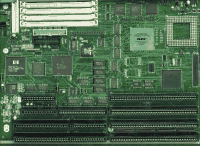 Prices have not yet been announced, but are expected to rival existing mid-range systems. It is yet to be seen how the board performs in reality, but we hope to test a pre-production model in the March. For more information, check out Blittersoft's website